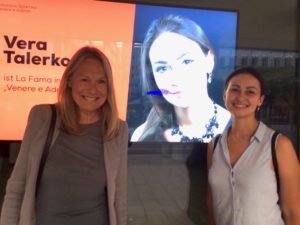 Vera Talerko, who received both the First prize and the Audience prize in the WSIMC competition 2022,
has just made a brilliant debut at the Hamburg Staatsoper! Vera appeared in the world premiere of Salvatore Sciarrino's
"Venere e Adonis", directed by the Opera Director himself, as well as our juror, Georges Delnon, and chief conductor
Kent Nagano. A 70-minute long and strong drama – based on the myth – with a very sparse musical costume that
makes great demands on the international ensemble.