Wilhelm Stenhammar born on 7th February 1871 in Stockholm, died 20th November 1927 in Gothenburg was a swedish composer, conductor and pianist. He was brought up in a strictly religious, musical home. His father was the composer and architect Per Ulrik Stenhammar.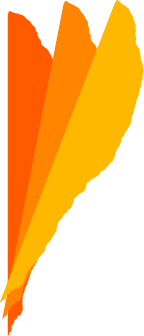 Swedish composer, conductor and pianist
Early life of Wilhelm
The family Stenhammar originated in Hamra in Västra Stenby parish in Östergötland in the 16th century. Music was everywhere in his birth home, especially vocal music.
Solist, chamber musicant and conductor
In 1892-1893 he studied the piano with Heinrich Barth in Berlin. He gave frequent solo and chamber music performances on long concert tours together with the Aulin Quartet. 
Towards the end of the 19th century he began appearing as a conductor, e.g. at the Stockholm Opera. He lived in Florence in 1906 1907. In the latter year he became Director of Music and conductor of the Gothenburg Orchestral Society, an appointment which he retained until 1923.
Bruckner and Carl Nielsen were among the composers introduced by him during this time. He was Director of Music at the Stockholm Opera, 1923-1925 and was awarded a State Composers Fellow ship 1894-1898. 
He became a Member of the Royal Academy of Music 1900 and Hon. Ph.D. of Gothenburg University 1916. Wilhelm Stenhammars career as pianist and conductor laid the foundations of modern Swedish concert music.
A most versatile composer
He is one of the finest and most versatile of Swedish composers. While only a student he wrote songs (e.g. I skogen) which are still on the standard repertoire. Three choral songs to poems by J.P. Jacobsen and his three Brahms-like fantasies for piano are also frequently included in concert programmes. Following studies in Berlin, however, his music acquired an unfortunate Wagnerian touch, especially apparent in his operas Gildet på Solhaug and Tirfing, whose chilly reception plunged him into a crisis.
The comeback of Stenhammar
After a few years silence he returned with a long and impressive sequence of orchestral works, chamber music (six sing quartets) and songs which have become the cornerstones of our musical literature and, thanks not least to gramophone records, have also acquired a audience all over the world. Stenhammar himself, played his B flat minor Piano Concerto in Copenhagen, in Berlin (with Richard Strauss) and with the Hallé Orchestra in Manchester (under Hans Richter).
Arthur Nikisch conducted the première performance of his concert overture Excelsior! with the Berlin Philharmonic in 1897. His Serenade for orchestra (1911-1913/19), his Second Symphony (1911-1915) and the song cycle Visor och Stämningar (1908-1909) are among the peaks of his achievement.