The Wilhelm Stenhammar International Music Competition, (WSIMC) is an 8-day competition and music festival and a big Final Concert together with The Norrköping Symphony Orchestra.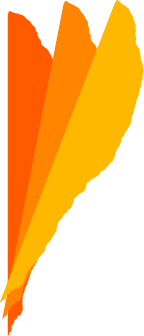 All you need to know as a visitor
How does the competition work?
Young completely prepared singers are welcome to apply for participation in the competition. In their application, they select 6 opera arias, at least 2 arias from the obligatory repertoire list together with 3 arias from oratorium, passion, fair, cantata or concertaria, and 4 lieder/songs of different styles, plus a work by Wilhelm Stenhammar.
Max. 70 singers can participate in the competition.
When the competition starts, the participant chooses their program for the first round. After the first round, the jury select around 25–30 singers, who advance to the second round.
In round two, the jury selects the program from the candidate´s repertoire. Here will also the Stenhammar song be performed. After round two, the jury meet and select 8-10 finalists. The first and second rounds are performed with pianist accompaniment.
For the grand finale, the jury selects 2 opera arias from the participant's obligatory repertoire, and they will be performed together with The Norrköping Symphony Orchestra.
When is the competition?
The competition is held for 8 days, mostly in early June, see our program (LINK) for exact dates.
During the first and second rounds of the competition, it is free to see and listen to our upcoming opera stars but you need a ticket to see the Final Concert. Between every competitor we open and close the doors so you can come and go as you please.
Where can I get a ticket?
Information on tickets to the Final Concert can be found on the Norrköping Symphony Orchestra's website.
The easiest way is to buy the ticket digitally, but if you prefer, you can buy the ticket in the Louis De Geer ticket box, Dalsgatan 15, Norrköping, 004611-15 51 00, or the ticket box at Linköping Concert & Congress 004613-190 00 00.
Louis De Geer Concert Hall
Louis De Geer Concert & Congress with the Concert Hall, De Geerhallen, which is the home stage for The Norrköping Symphony Orchestra.
The building was built in 1954 as a paper mill. It was designed by architect Ivar Tengbom. The hall holds 1,300 seats distributed between first row and three balconies. The stage in De Geerhallen is 16 meters wide and 12 meters deep, with graduations and an orchestra pit.
Louis De Geer Concert & Congress is has also worked hard to be accessible for all. There are lifts, places for persons with disabilities, adapted toilets, adapted parking and solutions for both impaired vision and hearing. Visit the venue website for more information.