Practical information
for competitors
Read about accommodation in Norrköping, how to get here and food coupons for competitors.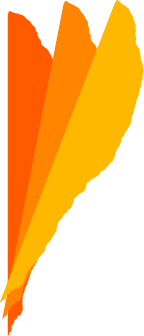 Travel, food and accomodation​
Accomodation​
Host family
A certain number of the singers, who are accepted as candidates in the competition, can be accommodated free of charge with private families in Norrköping. This accommodation is available at the earliest two days before the start of the competition, until the day after the Final. The accommodation includes bed and breakfast. Free accommodation in a family, is intended only for the participating singers.
Hotel
WSIMC has an agreement with Best Western Hotel Princess, Skomakaregatan 13, Norrköping. The hotel is very close to the Concert Hall (2 minutes). Special rate for the competition singers. Reservation must be made by WSIMC. All hotel expenses must be paid by the competitors directly to the hotel.
You will find more hotels at www.upplev.norrkoping.se
Meal coupons
Coupons for lunch will be given to each competitor at the registration – one coupon per day during the competitors active participation in the competition.
Travel to Norrköping
Flight
Linköping Airport is located 45 km from Norrköping and has daily connection (KLM) with Amsterdam. More info at linkopingcityairport.se
Stockholm Arlanda is the largest airport in Sweden and located around 220 km from Norrköping. The airport has world wide connection flights. More info at swedavia.se/arlanda/
Stockholm Skavsta is closer and located around 70 km north of Norrköping. Skavsta Airport has Wizz Air flights to Budapest, Warsaw, Vilnius and some other destinations. More info at skavsta.se
Train
SJ runs passenger trains to Norrköping Central from a lot of places in Sweden – an efficient environmentally friendly way to travel. You can also take a train directly from Arlanda Airport to Norrköping. More info at sj.se.
Bus
With FlixBus you can travel to Norrköping cheap and convenient from 150 places in southern Sweden. More info at flixbus.se