June 10 – 18, 2021. De Geerhallen, Norrköping
We invite you to WSIMC, the eight day music festival for classical music in Norrköping, Sweden.
Due to the continued spread of Covid-19, the current guidelines issued by health officials, and the restrictions introduced to eradicate the disease worldwide, Wilhelm Stenhammar International Music Competition, has decided to postpone WSIMC 2020 to June 2021. This decision was taken by the WSIMC board April 17, 2020.
We are of course very disappointed by this development – we have been working very hard with all the planning for several months. But, it was with great satisfaction, we noticed, that our "pre-jury" had selected 70 excellent singers for the competition in June. We are therefore very pleased, to be able to offer, all the 70 selected singers, the opportunity to participate in the competition 2021 instead of 2020 and with the same rules and terms.
The obligatory repertoire is available here and the the music for works by Wilhelm Stenhammar here.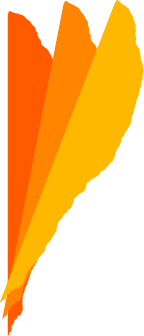 | | |
| --- | --- |
| June 10 | Registration |
| June 11-13 | First round |
| June 14-16 | Second round |
| June 17 | Orchestra Rehearsal |
| June 18 | Final Concert with Prize giving ceremony |
Nader Abbassi Cairo/Geneva
Georges Delnon Hamburg
Göran Gademan Gothenburg
Franziska Maria Kaiser Copenhagen
Olga Kondina St Petersburg
Karin Veres Gothenburg
One more jurymember will be engaged.
Engagements
The finalists in the competition can be offered different engagements. The engagements will be added after the competition  but one engagement is always offered through the Norrköping Symphony Orchestra.